Toyota Shipping Confirmation System
Toyota TSCS Integration - A recent mandate by Toyota has incorporated a confirmation process for both Skid Manifest to OW Kanban labels, and Trailer Confirmation of those Skid Manifests to Orders. The E-RMS TSCS API option supports all necessary validation and communication of SKID and Trailer confirmations required by the Toyota TSCS system.
Click here for more information.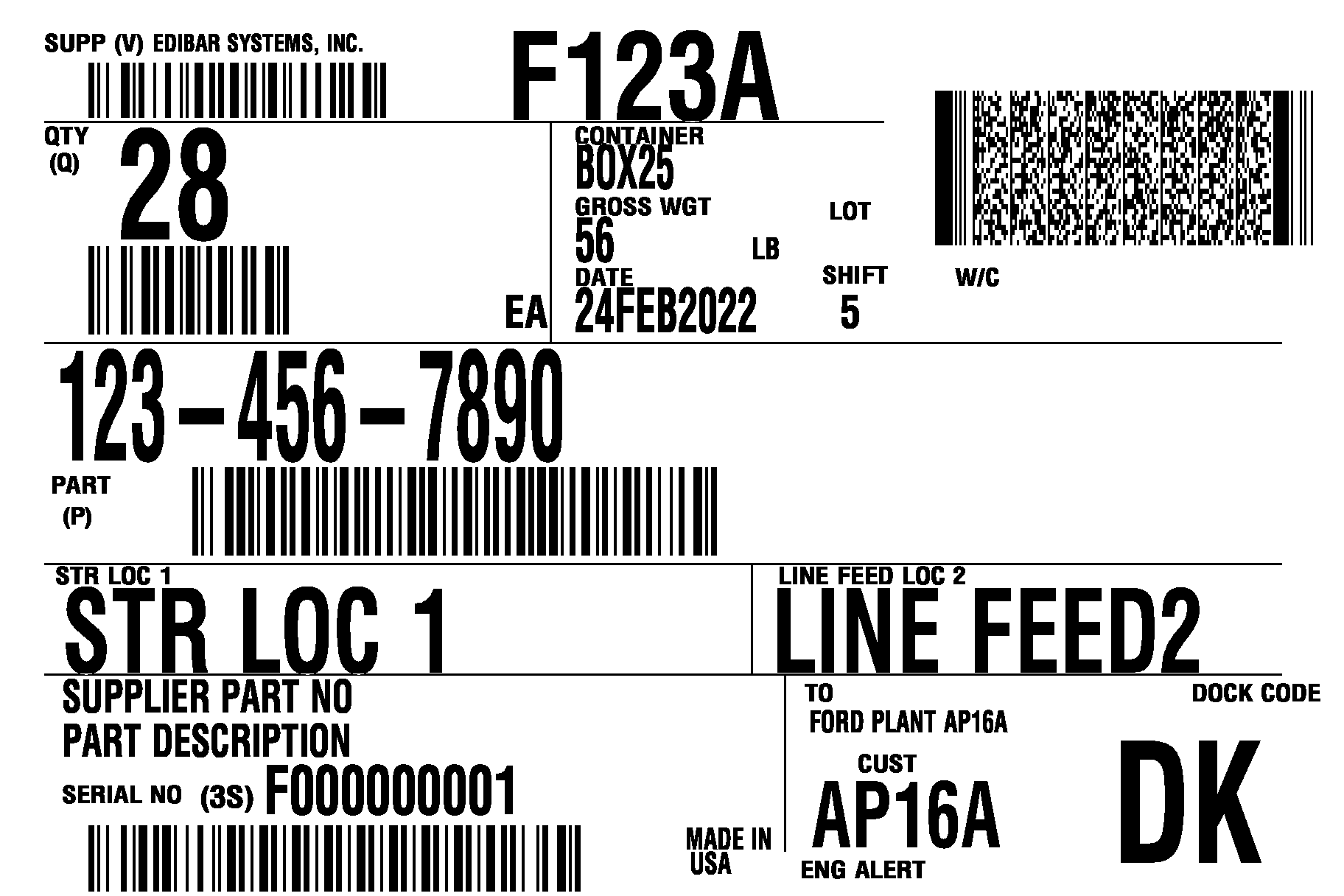 Label Certification for Ford Motor Company Suppliers
For more information on submitting your labels for certification, click here.